PREFABRICATED

Recreational Steel

Buildings
   Our steel is commercial grade.
   Our pricing is hard to beat!
   A+ on BBB and 5 star rating around the web.
   15 successful years of designing and building prefabricated steel structures.
Get A Free Quote Today
We would love to hear from you! Please fill out this form and we will get in touch with you shortly.
Don't Want The
Headaches

of Traditional Construction?
Try a Recreational

Steel

Building!
When you are considering a new structure for your recreational or sporting events, there are quite a few variables that come into play, especially when it comes to traditional construction. Will your budget and time schedule allow for the structure you want built? What will it look like? Will is last? If you consider a recreational steel building for your needs, these questions are answered before you even make the decision, taking the element of surprise and the headaches out of the equation. In what other ways will a recreational steel building be the better choice over traditional construction? Take a look at this list of benefits!
How can a recreational steel building benefit my organization?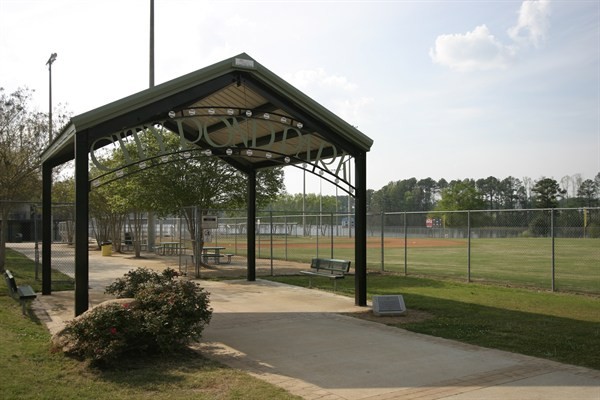 Well, for starters, they are made of steel, one of the strongest materials known to man. Not only does steel have the strength to withstand nature and weather, it lasts longer than other materials like wood and composites. With a steel recreational building, you don't have to worry about your investment falling victim to weather catastrophes, natural disasters, or even termites and vermin. Be rest assured that you will be making a wise choice and have the ability to host events and sports contests in your recreational steel building for years to come!
Going further, your recreational steel building will come at an affordable cost, alleviating many of the budget concerns associated with cost overruns of traditional construction. Additionally, unlike traditional construction, your recreational steel building can be set up and ready for use in weeks, not months…or even years. Allowing you to get back to your core mission of hosting events and serving your community.
If that isn't enough, imagine the long term cost savings of a steel structure for your recreational operation. Our structures have been known to last for years with a minimum additional cost for upkeep and maintenance, allowing you to budget less for the building and more growing your operation!
You can get the recreational steel building you want, while saving time and money!
Recreational steel buildings come in a myriad of standard shapes and sizes. Of course, if a standard design and options don't fit your exact need, you can get a custom designed recreational steel building. So, you're not stuck with a "cookie cutter" structure that doesn't fulfill all of your needs. Have questions? Want a price quote? Call our experienced team today!