STEELCO

– "YOUR ONE STOP SHOP"
Since 2001, SteelCo Buildings has grown into a brand known throughout the construction and steel building industry for superior steel buildings and general contracting services. Located in Covington, GA, we design, sell, and construct steel & metal buildings for a wide variety of businesses and personal needs. In addition, we provide our local customers with a variety of construction services.
We offer metal building contracting services for a multitude of diverse projects. No matter the building material or scope of your project, our team has the expertise, experience, creativity, and capabilities to oversee your project from concept to completion.
Our prefabricated metal buildings are made to order and ready to be shipped to any location. Whether you need a metal storage building for your simple storage needs or a metal barn for your property, SteelCo can provide the guidance necessary to make the right choice.
David Taylor – Young Americans Christian School

"We were extremely pleased with the quality, professionalism, and craftsmanship of the work and services SteelCo provided during construction of our auditorium and fine arts building. Because of their high ethical and work standards we have continued to use them for additional school construction projects."

David Taylor, Ed.S.
Administrator of Young Americans Christian School

Melvin Allen – Snapping Shoals

"During the past 5 years, SteelCo has provided Snapping Shoals EMC with project management services for several facility renovation projects. All of the projects were a complete success… I would recommend SteelCo for any kind or construction project."

Melvin Allen
Senior Vice President of Engineering and Energy Services Snapping Shoals EMC

Wayne Allen – Little Springs Farm

"After the farm was hit with extensive tornado damage, we turned to SteelCo Buildings. The guys there were able to restore the farm to better than its original status, on time and competitively priced. We are 100% satisfied and would highly recommend their services."

Wayne Allen
Little Springs Farm Manager

Trey Bailey – Eastridge Community Church

"When Eastridge Community Church began looking for a construction company to assist us with an additional youth facility on our Covington campus, we decided to check out SteelCo Buildings…and SteelCo exceeded our expectations. Through this relationship we learned that the guys at SteelCo care a great deal about their customers, their employees, and their community. We will definitely consider SteelCo for future projects. "

Trey Bailey
Executive Pastor of Eastridge Community Church
We specialize in the following industry types:
Thank you for your interest in SteelCo, and thank you for giving us the oppurtunity to stay in touch with you.
Please fill out the form below and hit submit.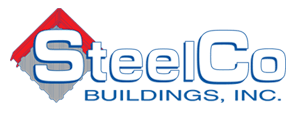 SteelCo Buildings Inc.
55 Oxford Business Pkwy
Suite A Oxford, GA 30054
1-866-728-9973
info@steelcobuildings.net